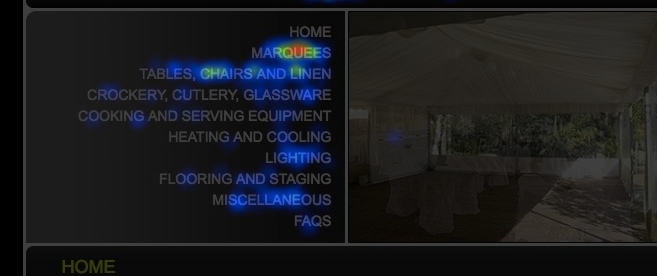 Field Of Dreams………
So You Got A Website……Is it really doing what it is meant too?
Remember the Kevin Costner movie Field Of Dreams?You know the one where he builds a baseball pitch in the middle of his corn farm. All because he heard voices….."Build it and they will come, build it and they will come"Yeah, I hear you….but it wasn't as bad as his movie water world.Any way, so he builds this baseball pitch and sure as day turns to night, these dead baseball legends come and crack a few innings with him.Bizarre right.But stick with me, there is a point to this.You see most of us are very similar to good ol Kev…and I'm sure we all hear the odd voice telling you to do things – in my case it's often my wife's – but most of us have heard this……"You've gotta get a website and you'll get more business".So off we go and clear the cornfields and build a website.And then we wait…and wait….and if you're lucky, you will get some visitors to your site.Now here's where it gets tricky.10 years ago you coulda slapped a simple web page up with your phone number and "Bob's your uncle" people would marvel that you had a website.Not today though.Todays' consumer demands a lot more respect.Your website needs too not only look professional, it needs to quickly communicate the message that your clients are looking for.And meanwhile they have their finger cocked on the mouse ready to shoot for a quick exit if they do not find what they are looking for.And you've only got seconds to pull this off.So the question begs…
How do I really know if my potential customers really like what they see?
Sure getting enquiries is 1 way to know. But what about how many enquiries are you getting to actual visitors, if you don't know that you could be really missing out.You can get that data pretty easy, but what about going one step further….
What if you can actually see what is happening on your site
See where they're clicking, and where they not.Are they even seeing pieces of information that are vital to help them make a decision to engage further with you?Knowing this information, can be the difference between a successful sales tool for your business to a website that acts like a rotating door with clients leaving as fast as they came in.Which, your competitors would be thanking you for.Seriously, you could be missing out on a lot of money.The good news is that you can put the detectives hat on, and discover if there's holes in your boat and your leaking clients.Yep, you can actually legally spy on your customers and quickly find out if your online sales tool  is actually performing the way it should.Now without getting to techy, you can get all types of powerful data to show you what your site's doing.  And the 1
st
thing you should do is install Google analytics. This is a free platform Google offers that shows you everything that is happening on your website.From how long the average visit is, how clients found you, what pages they have gone too, are they using mobile phones to find you and more.Incredible data that many a savvy business owner find fascinating.But that doesn't let you see what's happening on your site. For that there's a lot of different software that you can use to see what is happening on the site. See the images and their description.And yes, you can do this yourself. You will need a little bit of tech saviness or you can use services such as ourselves – which we encourage.Either way.You need to make sure you pay attention to what is happening on your site or get someone else to. It's too much of a valuable piece of real estate to ignore.It really should be your fine-tuned sales machine. Your secret weapon you turn too to get the phone ringing, get an enquiry or even make a sale.It does take a little effort but what success story has ever been told with a little of that.For more information about this service have a look at this:
Web Conversions
Comments (0)