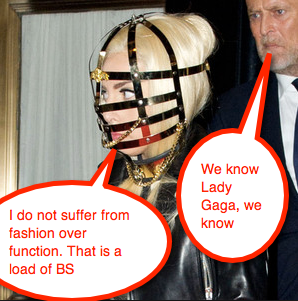 Warning Website Designers Can Be A Danger To Your Business
Harsh statement, I know but after seeing the evidence and research from a collection of studies, research and application it is a statement that, well, is very true.
Here's why.
Over the last couple of years there has been an industry within itself that has evolved.
The Conversion Industry.
This has developed to really uncover what is happening on your website and to measure the actual performance of it.
Now well meaning web designers, are for the most part, unaware of anything to do with the world of sales.
It is in fact a word many would despise.
Considering themselves more aligned to the arts than the profits.
Which is totally fine and there are many brilliant designers out there, that can make sites look stunning.
Side note…..there are also plenty of terrible designers that offer cheap and nasty services. Throw you up a $399 website and away you go. And you get just that. A $399 website.
Now sometimes both the cheap and nasty and the stunning designed website may indeed perform well in terms of generating sales or enquiries.
The whole point of a website for any business.
But for the most part, they don't.
Why?
Glad you asked.
Well a lot of the time these designers will design a website that is 2 things.
First, based around what you want to see.
Second, what the designer also likes to see.
Here's the problem.
Neither of those 2 perspectives considers what the client wants to see.
And that is the difference between a designer and a marketer.
Your web designer should really be a marketer 1st and designer 2nd.
A marketer will look at several elements. Who is the main target market, what are they searching for, how can you help or solve their problems. What is the 1 thing you want a client to do when visiting the website.
Once we have that information, we tailor a website based around that information.
Then – for many of our clients – we don't rest there.
And this is the big distinction.
Once the website goes live, we are testing and tracking to see what is happening on the website. What happens if we change the headline? Does that impact enquiries? We observe what the visitors are doing on the website with software and from there make a changes if we discover they are not seeing important messages or taking desired actions.
And this whole premise comes back to the core of effective marketing.
Test and measure.
A key ingredient to really identifying the success of your website – or any marketing activity for that matter!
It is also due to this research-based development that a marketer can often take the information we have learnt and apply to your web design.
Introducing elements that have worked in similar areas.
But again you can never assume.
For example, I was at a marketing seminar recently with a so called 'Guru" of marketing. And yes, he has accomplished a lot, but at the end of the day this means jack diddly squat.
He was showing his "formula" for websites that sell.
And there not bad.
The problem is though – highlighted a week later when a client insisted his website stick to this formula he discovered at a similar event – that a one size fits all approach is a recipe for disaster.
And we've got the proof.
Oooh take that Mr marketing guru…..
One element they say all websites should have is a "Download this awesome 25 steps too…"reports and in exchange for that you give us your email.
Ahh, hmmm, hasn't that been around for 10 years now and is the reason our inboxes get so much shite in them each day?
Yes.
And further to that, we did this for several clients – I know, but for some markets it works very well – and after running tests and observing the screamingly obvious fact that NO one was subscribing.
Yep. No one.
And the reason is they just didn't want it, they just wanted to contact the business fast.
So it was taking up valuable real estate.
So we got rid of it. Did it improve the performance?
Not that alone as the site was already performing well. Bit it was a distraction that the client did not want nor need to make his decisions.
Any way you get the idea.
So what I just shared with you is a key ingredient to the difference between marketers and designers.
A marketer is like a detective and discovers what his client's customers are looking for and does his best to give it to them.
A web designer finds out what his client wants and does his best to give it to them.
Big distinction and one that can cost you a fortune if your website is about delivering you more sales.
So when looking for a web designer, I recommend you make sure they have a sound knowledge on the world of selling and marketing.
Comments (0)